I am SonLight Sparkling on the Waters
In this time of change and challenge,
when all things seem sideways and going awry ~
I share the guidance I get because
I said I would one night long ago at the River.
To see what's come through from M.E. (Mother Earth)
through me, for You (the collective I ) click HERE.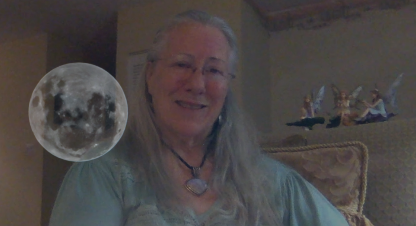 Click to hear the Bedtime Story, a creation myth written for change-makers, here for you, all of You.
December 24, 2019
Home again, home again... clickety-click! Mom is my anchor; and her home, my harbour.
It's Gifting Time and the Bedtime Story is ready for you!
Next is the 7 Days of Rest at Riverbend; Jan 1-7, then
2020 Vision Nomadic Peace Caravan starting on the 50th Anniversary of Earth Day, April 22, 2020. Our website has the details. The way I see it, the spiral has come back around - the Love and Peace movements of the 60s perished through lack of resources and support. It's happening again and we've learned a lot since then! You can help &/or come with us--if not in person, virtually!! Click on the links and check us out.
October 16, 2019
Tribal Vision Festival, Taos, NM - August, 2019
I watched the ashes swirl above the fire… watching them dance until the fire would be put out. At the end of the festival the sacred fire is extinguished, to burn within us until it is once again invited into our shared "real world" experience. It was hard to let go of the fire; of what it represented: Tribal Vision Festival, the last event of my summer… It had been a good summer.
Among the ashes, grey specks borne on the air, were particles of prayers and offerings immolated with intention and desire, adrift amidst the smoke of the solid practical wood that fuelled the focus of our festival. The sacred fire has the power to transform a party into a spiritual experience! If not for the sacred fire, the Sacred Fire Keeper and Tenders, it would have been just another music festival, albeit very good music!
Tribal Vision Festival has caught the imagination of many seekers, luring us with love, wisdom and fabulous entertainment. It is organized and put on by dedicated Spirit-guided people and volunteers who are given their tickets. One of a number of small local festivals, Tribal Vision calls out to nomadic and tribal people; it calls out to Grandfathers who have been holding wisdom for when the time is right, and to Grandmothers; they too have been waiting. At Tribal Vision we come together to share our legends, prophecies and stories of MOM (Magic in Ordinary Moments); our wisdom, gifts, skills and secrets; seeking to see the shape of things to come... and fun, music, laughter and each other. Coming together like this is foundational; it's healing, and necessary for the coming times.
This festival is almost 2 decades old. The people who organize it are well-practiced - and this year a new venue provided challenges. Charging very low fees and giving attendance to volunteers has resulted in the need to do some crowd-funding to cover the bills, after-the-festival. I believe this is right action though it feels odd. The idea is that people who can afford to give will cover the shortfall. We have come to expect to be (over)charged so organizers have a comfortable profit, shifting the burden of worry to individuals who attend. Often, the ones who offer the most to the festival could not attend because they give their gifts away, rather than ask for money. We are learning new ways and finding a way to address this is very important... and so we come to the issue I want to put before you…
* Do you believe we are One?
* Everyone says it... but One what?
* Imagine supplying the needs of Something
as big as that.... What needs to be shared?
Bodies of all sizes need systems. Some can be seen; others we follow or are guided by. Our existing systems were designed for humans, and we are more than human. The not-human part of us is begging for a system that brings personal contact with trust-worthy loving people into our lives - the need is immense. The lack has resulted in dispirited, lonely people, wounded in mind and body, scattered across the land communities, towns and in eco-villages. No longer served effectively by churches, our communities are full of broken people. 'Awakening' is happening more often, precipitated or accompanied by mental illness and/or trauma. Asking for money from the ones who need help most is counter-productive so healers give their gifts and go hungry.
This new system of asking for funds after the festival circulates what feeds our soul; it hears our stories, soothes our fears. It brings inspiration, entertainment, hope, wisdom and knowledge offered by people eager to share freely. We live to share the gifts we've been given; the skills and methods we've learned or can direct people to, to bring health, hope and enlightenment. Design and implementation of a "Circulatory System of Spirit" enables redirection of our energy from maintaining ourselves and our vehicles to effectively applying our gifts and abilities toward helping people heal and flourish throughout current and future changes.
As the ashes settled on my skin, I smiled… for it is 'up from the ashes' that the Phoenix flies.
October 16, 2019 also
There's posts missing here - amazing stories of Magic in my Ordinary Moments waiting to be told. Out of sequence (non-linear), this is what happened as I drove North from Colorado for the winter (counter-intuitive, isn't it? I would not have chosen this pattern myself!)
Finally, The Tree
Oct. 8 2019 The following is an excerpt from days on the road going home to Kamloops from Colorado, toward meeting up with the route of the 2020 Vision Nomadic Peace Caravan that will leave from Nelson BC on Earth Day 2020 destined, 9 months later, for the Baja in Mexico.
...Finally, a route I can do without GPS! A friend and I came to the conclusion that I need to go I-70 all the way to Sparks WA and then turn north. That's a few days from now. Good. I just drive and stop when the time comes. My body is fighting a flu bug I think and I am very glad I've been supplementing like mad. I will prevail, surrounding those germs with loving white cells.
Glenwood Springs was nice. Really overpriced but I enjoyed the hot spring pools, and the room. Breakfast was good and I had a soak. Didn't stay long though because I wanted to get on the road. Didn't make that till 11:35, but it's been a lovely drive since. Tried to connect with Sunny but she was down in Palisades again. I promised that we'll do it next year!
My dreams seem to be manifesting… footsteps on lily pads, appearing as and when needed, showing me the way...
It is such a lovely day today, sitting here on the grass at the Colorado Welcome Center at Fruita. It is 1:39 and the sun is shining. I have a tree at my back and one at my feet, giving me about 10' of margin… (I've been very aware of trees ever since Alexx, my rune reader told me I should. He told me to watch for whales in Colorado the first year I traveled there and I DID see one. It was a carved tray, but a whale nevertheless and it was there when I needed to see it!)
...I could arise and do my QiGong. All good things in time…
and I did and it was wonderful. While doing it I noticed there was a Subway next door so I went and got lunch. Allowing the right things to happen naturally...
To be continued later…
And here I am in the Super 8 Motel in Salina UT. Very pleasant, and my car is right outside the door. This is much more my style and only $75 instead of $240. Even if there was a hot springs, that's another life. Not one I desire (though I can certainly enjoy it!)…
Oct 9
I thought Super 8 was so nice last night that I'd try it again - I saw the sign pointing me that way and I decided Twin Falls could wait till I'm rested tomorrow. I took that turn and found they had a pool and hot tub and so was $25 more - after I paid. And there was no lovely message from the housekeeper, barely enough towels for one bath, no big armchair; the only art is the same huge headboards as the last place. And I could complain but I don't want to! I had a lovely swim all alone; sat in the hot tub a couple of times; have been working on my computer mostly since I got here at 4. It's now 8:51. I was hoping to connect with a cocreator but haven't heard. I did some work on the NPC Business Plan but feel a need to be met with similar energy. Hard-wired for co-creation, I find less energy if I'm working alone--and that's a handy excuse… Bedtime!
Oct 12
I'm in Canada! Yesterday, driving down US-395 just before crossing the border, I pulled off and stopped at a property that was for sale. I didn't remember when I stopped that, before crossing the border I had to stash my pipe, etc., but it came to me--the remembering was a part of the event. Crossing the border was uneventful so I could have kept it with me but something was waiting to happen -- I had to do what I did (follow guidance!) so it could happen -- and I didn't know it! Well, except for the part that Alexx, my rune reader told me back in July would happen that hadn't yet: "The tree is waiting for you." I've gone this whole summer wondering what tree, where? And making offerings to many trees but never really connecting. It's a big story so let me get the pics and we'll start properly…
Sorry. I don't have the time to give to figure out how to make the picture appear here (sharing my frustration with technology. I love to imagine that someone out there is going to offer help!!!) The picture is of the hood of my car with plant medicine paraphernalia in a ziplock baggie, my keys, a small medicine bottle and a shovel. The property, below the mountain, is off the Highway, down a long side-road on the far side of the road from it, under the mountain.
There's also a photo of the street sign that refuses to be shared. I can tell you that it was Stecker Road & Hwy 395, just south of the border crossing.
Ruins of an old farmhouse invited me and I thought, "Someone lived here, loved here… This is a good place." As I gazed, I realized the need, and I thought to stash my pot under an old round piece of metal, on the ground close to the ruins, perhaps a lid for a large pot, but that's not what happened...
Now, you have to understand… this was days ago and it was liminal space and time. The exact order of things was not recorded! The important parts begin with my needing to take care of the needs of the body. Walking deep into the woods, I noticed all kinds of different mushrooms. I wished I knew more about them. Stepping carefully, I saw a form on the ground shaped by old dead branches that invited me--a rectangle just the right size to stand comfortably in… and I turned to the forest. My eyes came to rest on a young dead sapling. My thoughts and desires rearranged themselves as I stood, rooted in liminal space; the rectangle of dead branches providing a stage from which I spread sacred space… Turning in place, casting my eyes into the deepest darknesses and farthest reaches, I sent my heart seeking connection.
It was then that I felt the trees offering their help. Stepping out of my spot, I walked over: stood; looking, receiving. I ran my leather-gloved hand through my hair and wove a few strands around a branch - not a branch of the Mother Tree, the largest of the group. Nor was it the dead one that had attracted my eyes at first. It was, instead, one of the next generation, one standing on the other side, closest to the oldest, that I responded to--that I gave a part of myself to… I felt the invitation to place my treasure in safe-keeping between the two of them; the Elder and the Younger, so each could add their Presence and Energy. So, I went to the car and got what I needed… (I hadn't come prepared because I didn't know what I was doing there!!) As I collected what was needed, I dove deep into my heart and breathed and connected…
Back I went to the rectangle of deadwood, needs in hand. Accepting the invitation, I put my shovel into soil that eagerly accepted it. Deep beneath I slipped the treasure, and put the shovel aside. Pressing the ground down, I got up using the tree to help me. I felt it invite me and I moved closer. I felt a desire to take a part of the tree with me--I asked for a twig and felt agreement. Reaching up to shoulder height, to a branch that had on it a small growth, a burl, like other branches but not as big. I put my hand on the branch and gave it a tug. Nope. Not enough. OK; I adjusted my stance and put both hands on the branch --it didn't feel right to give up; it seemed we were in this together, the tree and me-- And so I put my whole self into the effort; my whole body--and when it finally gave way, I found myself on my knees embracing the tree with all of me. It felt like shared trauma - we had gone through it together. Kinda like the World and Humanity; we are on our knees and the trees will hold us as we recover our footing…
I got up and walked away… and I found I had misplaced my water bottle! A fire-engine red one, so should be easy to find! But it wasn't as easy as expected and the action of searching for it gave me time to remember the little brown vial of Waters of the World tucked in my pocket. I had put it there so I could offer the blessings of Our Great Mother to this action, but I hadn't done it yet! I went back and offered a drop each for Returning, and Returning, and Returning again. I don't know why so many, for the same thing... perhaps I am being informed of a future I cannot see from my human perspective!
I wonder if you feel like I do, that I lost my water bottle especially so I could remember, and do this action... and so I could once again appreciate Time's Weavings...
September 2019
Arrived yesterday at LionFire and Mary's in Cortez, CO from Crestone, 4 hours away. I called from a campsite in the San Juan National Forest because I didn't have cell service. It was so beautiful and peaceful. Once I spoke to Mary I knew I didn't have to make the hard choice--I was not going to try to sleep in my Honda CRV when I could be comfortable with my lovely friends. They helped me in sickness and we played in health and our lives have become woven together. They kept my car for me while I went home for the birth of my granddaughter, and stay in Kamloops for the winter last year. They picked me up at the airport when I arrived, car insurance in hand, for another Colorado summer. That was never my conscious intention but it is effectively what is happening: winter in Canada and summer in Colorado. Backwards, isn't it?
I flew July 7. When Mom dropped me off at the airport, I left my carry-on in the backseat. It had my computer in it. I got my computer! Sept 1st. I got quite philosophical about the whole thing to survive separation anxiety, paranoia about Customs hacking my computer (there's NOTHING IN HERE!!) (FedEx: "We don't ship persona items") (Purolator: "Unfortunately we are not provided with any information in regards to the clearance process or the length of time it can take for a US Customs inspection to be completed"... and there IS a reason for everything. I decided on good reasons: to give me a change; break a mundane routine that needs conscious choice about how much time I spend on it; more lessons in patience and a reminder of how much I enjoy interactive Now Moments (though this is fun!).
I enjoyed a week or so in Cortez before going up to Hotchkiss to help with the ShamansCamp Festival that Spirit inspired in Julia Widdop, Lori Henderson and I last year. A lot of people counselled that there wasn't enough lead time and yet, Julia was determined to make it happen. Even though she had only moved into Hotchkiss months before, the event was a true success, the way I see it. We had spoken when it was conceived, of an opportunity for medicine workers to talk together about what they do and what they see in the future and how to coordinate our actions... to give our medicine to each other and support each other in the love that flows through us in the form of our gifts. Expression of our gifts is as important to us as breathing, and we need to find (or make) ways to enable the medicine people to function without worrying about the practical details like food, shelter and insurance. A network of places where Medicine People flow through, expressing their gifts and resting before restocking and moving on to the next place that is waiting for them, to receive them with anticipation and joy, wonder and a good meal. Like minstrels of olde, we will bring news and education, refreshment and enlightenment.
We didn't actually talk much about those ideas, but I did a workshop on the Magic in Ordinary Moments (MOM) and told some of my stories, and I had the opportunity to share Crow Surgeon from the stage once again. I love it when I'm asked if it really happened! YES, it did... I'm still surprised!
I went to 4 sweat lodges and a Red Tent; I did some tarot readings, helped in the kitchen and setting up the vendors area. I went to a sound bath workshop and had an energy rebalancing. I took pictures and videos and I started making a little movie, even before I got my computer back! I worked with a Choctaw psychologist /shaman, Che, one of the Traveling Shamans. Cards we pulled together suggested we work together; it seems an interesting opportunity. Many good connections were made with people in both Hotchkiss and Paonia and I look forward to weaving the picture more vividly for you in the movie: ShamansCamp 2019.
After Hotchkiss I went back to Cortez where Mary was being watched over carefully by LionFire. She had had surgery recently but the doctor has cleared her to attend the Tribal Vision Music Festival as planned, and I'm thrilled to be going as her assistant.
From Cortez I went to Crestone to visit Jodi Tucker at the Dreamweavers Sanctuary. Surprise! Lori Henderson was there and she'd brought DeborahFae, another wise medicine-woman from Louisiana. The U-Ma property has been transferred to Jodi's name. She is interested in sharing the decision-making for the property and is eager to look into alternative ownership possibilities and ways to make U-Ma viable.
Lisa Bodey is a live-wire in Crestone. I met her last year and I imagine she'll be part of why I return. She helped me find a place to stay and meeting the challenge it presented took a creative approach. There are many ways of looking at a situation; how to describe this one...
A fragile old genius/scientist astrologer with Parkinson's and a message he burns to share
a genius/scientist/teacher self-taught about cannabis sativa who offers computer and elder support, and wrangles the pets. He has his share of challenges and meets them (mostly) in his own unique style
4 middle to large-size dogs
2 cats - the old one lives in my room
The opportunity that inspired Lisa and me: we arranged a potluck to film Louis Acker's predictions for the end of 2019 and after. Twelve of us heard it first-hand, and the editing is in good hands.
I learned: that I'm not as allergic as I was as a child. That's good to know, and I promise to be more gracious to the cat, if ever I am in a similar situation. Sophia punctuated her training with pointy pokey nails and a variable voice that made me wonder if she could learn to speak - she certainly sings. I awoke each morning to her vocal variations leading up to a crescendo right next to my ear... you know, just being her cat-self. I adjusted.
At the ShamansCamp in Hotchkiss, there was something we discovered together, those dozen diverse beautiful women in the Red Tent who shared so openly stories from their lives. It became clear to me that our exodus from the kitchen, encouraged by labour-saving devices and paycheques, has removed us from our most potent opportunity to make magic in the lives of our families. The best thing we can do is get back into our kitchens and bring the rest of our family with us. Even better if it is a community kitchen ... perhaps someday an OH-G, one of a widening network. I see nodes of the growing circulation system of Spirit/Light/Love springing into existence through the many hearts of the Dragon - the Wyrm - that is the One we are becoming... Our Mother has been coiled at the center of the Earth while we matured in the Womb of Time She's been wearing while weaving since Time began.
The concept of our being the Child of Gods haunts me. I keep talking about it and I wonder if I'm getting too focused on a fantasy. But/And I believe we all have our own belief structure; some unconscious, learned before deep thought allowed questions to form; some adopted or developed. Our personal mythologies focus and guide us in our lives and motivate us to do things we'd never imagine doing without a darn good reason! We need and can weave a New Story that holds us all, uplifts us and brings our focus together into creating exciting new Now Moments that are more attractive than people's existing imaginings. That's where the real power is...
That epiphany in the Red Tent was followed by the opportunity to help Louis out, drive him back and forth to town and make him meals in exchange for staying with them. I became familiar with aging people at Mom's senior's complex while I lived across from her for 3 years but Parkinson's at his stage is new to me--to him too. My heart went out to him and I decided to change my usual "I don't cook" statement. Nobody was interested in hearing my story, or in feeding me. I gave myself a shake and realized I was living my lesson--it was time to make magic in the kitchen!
And I did. I was grateful for the opportunity to be of service, to learn to embrace the skills my grandmother and mother and other people in my life who trained me to create good food. It also allowed me to see that I slide easily into new situations, adapting my patterns to the environment according to what inspires me. I think this is an important quality in one who travels as I do, and in Traveling Shaman and medicine people...
At Tribal Vision Festival (TVF) I will be connecting with 2020 Vision -- they seem very much in alignment with U-Ma and a route of traveling shamans, etc... There are friends of mine involved... TVF is our next stop. This is going to be fun...
Bless you, and all you do...
Shannon McArthur aka
SonLight Sparkling on the Waters
...and About
Shannon McArthur
Priestess of Gaia
Shannon McArthur received a personal prophesy at 9, was tapped by Spirit in her teens and Awoke in 2012. She writes and talks about the Magic in Ordinary Moments (MOM) that happen to/for her, and to/for everyone, changing and guiding our lives.
Her career complete, Shannon has transformed herself into a free-wheeling life-embracing adventurous traveler. She lived in Rotterdam in 2016 and for the next 3 years she traveled 6 times from and back to her hometown in Kamloops BC Canada, sharing a promise she received from Mother Earth.
Shannon is a Seeker and a Seer, working to pull together a cohesive vision of what it is that we are all a part of. She says she feels like Spirit's wand, waved over the land to create something new and magical that will help in-form us of what's next, collectively.
Shannon is available for storytelling and ceremonies, sacred fires, salons and festivals. Working towards creating a circulatory system of Spiritual refreshment, she welcomes you to learn more, and participate:
To read more, visit:
How & Why
To access stories from before:
WordPress blog
You can give Shannon a gift of money through: paypal.me/sparklingwithall
June 2019
Final days before traveling, I've settled my stuff and have a list to go through that will send me south in good order. I've received word that health issues have impacted the LionFire Shamanic Institute. I will make my visit short, just gather my stuff and give a hand where I can before I travel on to be a part of Julia's Traveling Shamans gathering in Hotchkiss CO on July 26-28. I intend to bring the New Story and call for co-creation of a Circulatory System for Spirit to bring light to dark places, be they deep in the cement jungle or remote, isolated communities.
I am calling the Imaginal Cells of the One that We Are to come, speak together of WHAT CAN BE CO-CREATED to help the Awakening Ones, refresh the Ones who keep on trying, and to help the Ones who do the work; called to be in service, we help and teach best about love and abundance from situations of abundance and safety.
There have been health issues for me too, since my last trip south: shingles. And then one thing and then another, and finally, in a rune reading I was told an allergy was impacting my immune system. It was nuts! No more nuts...
It has been suggested that the OH-GSCS network is easy to start by simply listing the places I've been. Not all the places I've been are like-minded, and I think that's a fundamental purpose of the network - so people know the values of other members and can trust how they will be received and treated. I can start the list though, with confidence, here:
LionFire's Shamanic Institute, Cortez CO
DreamWeavers Sanctuary, Crestone CO (& U-Ma Retreat, Alamosa CO)
Traveling Shamans, Hotchkiss CO
Made With Love Urban Farm, Kamloops BC
Other locations will be identified and added as time and circumstances permit/allow in a section all its own in this website, or elsewhere. Seems people need to be added too - with endorsements from others... It will be a database and will need managing. That's not my forte; someone is getting the call - is it you?
I rest and work from Tom's house - an inspired "red-neck hunter" who wants his resources enjoyed rather than left vacant while he follows his heart. I feel blessed. It wasn't easy getting past my feelings about the sanctity of life to allow myself to accept the gift. Surrendering my judgement of what's "right", I realize there are many ways to be right in this big wide world of ours. We've depleted the ranks of wild predators - SOMEbody has to do the job. He's been doing it all his life, and he's good at it. I see him now an authentic part of Her systems. She works in mysterious ways Her wonders to perform!
March 2019
I felt like a loose thread in Time's Tapestry. Now, a little bundle of Love and Joy has woven me in!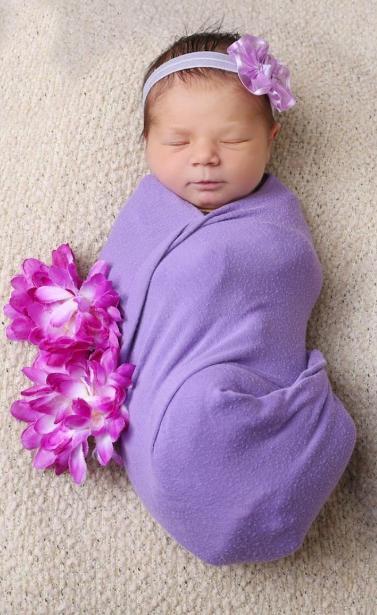 It was a challenge to greet my granddaughter in a good way but it was imperative to me. Her dad grew up without me, but in the very best possible place: and with the best people. He still has friends from kindergarten! I am deeply grateful. So it was important for me to be there for her, to represent her matrilineal ancestors - and for love!
Meeting that challenge has provided me with "opportunities for learning". I'm practicing my strange methods of decision-making - noticing and responding to what is present and happening around me as if messages and people are there to help me. It is part of the New Paradigm, the new way of thinking that is emerging. I am grateful, and feeling into the benevolent regard of a Source unfamiliar to most and usually unconsidered irl (in "real" life). . . and I keep watch for the Magic in Ordinary Moments (MOM).
A couple of videos have been created for your pleasure:
What Inspires me and What I do? answering questions of Julia Widdop of Traveling Shamans
Please "like" the videos and make a comment. I'd love to connect (that IS what I'm all about!)
-------------------------------------------------------
March 2019
Do you wonder what living in "The New Paradigm" means? Paradigm refers to a way of thinking. How do we reconsider our thinking? The status quo, our automatic way of doing things, has us boxed into a corner -- we need to learn to fly! This is how I do it…
This is how I do it… https://www.youtube.com/watch?v=XstMsQCeS4s
-------------------------------------------------------
August 2018
The most amazing things have happened and I have had to choose my priorities! Living each moment with full attention takes me away from the computer but allows me to do what I'm passionate about. While I'm a writer, an imagineer and traveler, I am also deeply engaged in my relationships: Mom and Son being primary players. But there are shaman and medicine people who I want to co-create with and they are at the other end of the continent! Carbon foot-print springs to mind, and yet I feel that the path I travel is Spirit-determined. All things are threads in the fabric of life, woven as we will. If we are here to connect and become One, travel is appropriate and necessary, and somebody's got to do it! I am so inspired, I can, and so I will do as I am drawn. I feel as long as I do that, I am walking my authentic path. I talk about it here:
My Name, Who I am and What's My Job
I'm just back from Haida Gwaii, having been welcomed by the spirits of the Watchmen embodied in Raven, Bear and Whale - feeling honoured and impressed! And now going forward to Colorado to weave prophecies, visions, dreams and medicine to co-create what I see as the seed of the heart of Our Heart Gardens - though the name really isn't important. What is important is the healing that is so very needed, and these are people that can help that happen on a larger scale than one-on-one, sweet as that is. The U-Ma Retreat (Universal Mother) ...well, I could describe it here but that would be duplication and I'm trying to avoid that... Lori Henderson and I met with Jodi Tucker at the Dreamweavers Sanctuary in September, 2018 and will again in August 2019, and in 2020, plans have changed. I wonder what will happen next!!
For more from me, visit my WordPress blog
On my YouTube channel you'll find:
The Story of the Stones, Mother Earth's Promise of Peace
To gift me money (that would be very nice!)
send it here: paypal.me/sparklingwithall
Bless you, and all you do... thank you for listening!
-------------------------------------------------------
October 2017
The following was written in 2015, when I created this website. Since then I have traveled to Europe and the States (many times!), seeing the most amazing places, meeting amazing people and doing amazing things. I've learned that I know next to nothing - and people are creating heavenly places! The primary elements of the most value in the OH-G concept, as I see it at this time, is an Earth-embracing network of like-minded facilities outside the monetary system that could provide both food sovereignty within communities and a place for us to heal and learn how to thrive together. At the 2015 COM-21 in Rotterdam, the Our Heart Gardens concept was gifted to United Earth to enable others to engage. As a member of UE, I continue my support of it. I believe that whatever name we give it isn't important, though OH-G is fun, and like calling on Gaia!
-------------------------------------------------------
Parts of this idea have been rattling around in my life for more than 20 years. The changes are happening that have to happen before this concept can manifest in our world. Combining mainstream support services with community members and homeless and at-risk along with children and elders and gardening and kitchens and computers and education and ... etc... Well, in 2016 I took it to a couple of Kamloops City Council members and they were encouraging, though they saw it as too complex. Environments are changing, people are changing, needs are escalating... Active outreach to government and other agencies has been set aside while knowledge is sought and other avenues investigated.
------------------
20+ years in municipal government, through a major amendment of the Official Community Plan (the document that guides development of city buildings, infrastructure and community support) created awareness in Shannon McArthur of the many issues of a good community. City governments are limited in how they can address them. It takes people to make the changes needed in the cities of today - money can't do it and corporations won't. People within those organizations try very hard to help but the purposes of those entities are otherwise focused.
Clinical Depression taught Shannon just how little they could help. Then they took away what she thought was most important - her job. Sick leave gave her time but that didn't help - just more time to be confused! It took a year attending a weekly Sweat Lodge, volunteering and becoming part of her community, and then slowly stopping medications, to really be better. As with so many others, prescription drugs were not the answer; something else was needed, something unknown in most city communities today - a way to connect with the Earth and the elements that surround us.
Searching for the way has taken Shannon past a long-term relationship; through many self-help and counselling situations, medications and meditations; and over the land back to her home town of Kamloops, BC, Canada. While bringing together the elements, people and organizations to create the first Our Heart Gardens there, she is promoting the idea through the internet so other cities can have the opportunity to be the first, one of many that will create the reality of the dream she shares here, with you.
Shannon's life has been blessed with prophesy, love and work - the perfect ingredients to create a magical life full of inspired confusion embedded in depressing reality. Her love of Spirit maintains her convictions.
To read more, visit Shannon's WordPress blog
Check out this playlist of videos on YouTube.
Or you could choose to give hermoney
(that would be very nice!)
at Shannon's Patreon site or: paypal.me/sparklingwithall